Take the Next Steps
---
Contact Us
College of Arts and Sciences
Email: cas@uwrf.edu
Phone: 715-425-3777
Location: 136 Kleinpell Fine Arts
College of Arts and Sciences
Welcome to the College of Arts and Sciences. We're known as CAS around campus and we're home to a diverse selection of majors and minors. Our course offerings are broad, but one thing is consistent: we're committed to developing all our students' essential liberal arts skills. Those are the foundational skills that will serve you well no matter where life or your career takes you. As a Falcon, you'll cultivate those skills through personalized high-impact experiences, whether you're a political science major interning at the statehouse, a physics student conducting research in Antarctica or a stage and screen arts major working set design for a campus theatre production.
700+
Students in Honors Programs
94%
Grads Employed or Attending Grad School
Our Academics
With a wide variety of academic offerings, CAS has something to offer everyone. From our art studios to our student-run radio station, our on-campus observatory to our creative theatre productions and our well-equipped lab spaces to our long list of music ensembles, there is no limit to what you can discover. 
Academic Departments
The CAS Experience
The broad academic offerings of CAS allow you to experience an interdisciplinary education. You'll learn foundational skills in the classroom while having the opportunity to apply them outside of the classroom. Whether you join a club related to your major, take a once-in-a-lifetime study abroad trip or land an impressive internship, we're here to support all your experiences. 
Are the creative arts your calling? With our rich catalog of arts offerings, you'll be able to unleash your creative genius while receiving an excellent education. Art majors are welcomed into a vibrant community with incredible emphasis options ranging from graphic design and ceramics to glass (we have one of the oldest glass degree programs in the country!) and printmaking. Stage and screen arts students hone their collaboration skills through student-led productions. Music majors are taught by working musicians and not only do we have an amazing on-campus music scene, we're minutes away from the incredible Twin Cities music community.
In addition to STEM and arts offerings, CAS is home to many majors in the humanities and social sciences. Whether you're interested in communication studies, English, criminology, history or one of our other offerings, we're committed to helping you develop flexible, adaptable lifelong skills. Your education will be filled with impactful experiences like internships, research, capstone projects, study abroad opportunities and so much more. Come see what opportunities are waiting for you in the College of Arts and Sciences!
Dream of being a doctor? A lawyer? UWRF has a variety of pre-professional programs built for students who will eventually transfer to professional schools and colleges. These programs are designed to help students fulfill general education and pre-professional courses needed for their eventual professional school or college.
We also offer several affiliation agreements with external colleges. The affiliated schools provide academic credit to students who transfer into their programs from UWRF. In most cases, students begin their academic careers here at UWRF and then received a B.S. from UWRF following one year of study at the affiliated school.*
*Since pre-professional requirements vary, programs are suggested curricula only and students and their advisers must carefully understand the catalog requirements of the institution they intend to transfer to and make any necessary course adjustments. Details must be confirmed by you and your adviser and approved by the dean of the College of Arts and Sciences in advance. Contact the College of Arts and Sciences Dean's Office to receive a list of pre-professional program advisers.
We want you to succeed! We have lots of scholarship opportunities including dedicated awards for CAS students. Many majors have dedicated scholarships and some scholarships are even reserved for first-year students!
UWRF's Science and Technology Innovation Center (SciTech) will be a transformational facility, prominently located on the UW-River Falls campus, where students from a wide range of majors will engage in immersive high-impact learning experiences in biology, chemistry, physics and psychological sciences. We are currently in the design and engineering phase, with construction anticipated to start during fall 2023. 
SciTech Quick Facts
32 undergraduate research spaces
12 instructional labs
UW-River Falls/business collaboration innovation space
Three wet bench research labs
Prototyping space, makerspace, fabrication lab
Collaboration area
Conference rooms and offices
Interested in STEM fields? CAS may just be your new home! Our award-winning academic programs offer majors in the natural sciences, biomedical and health sciences, mathematics and more. Contemporary course offerings ready you for today's careers and you'll have access to cutting-edge technology in innovative classroom and lab settings. You'll dive headfirst into research as early as your first semester and work right alongside our passionate faculty, studying everything from laser physics to advanced mathematical concepts.
From the Art Therapy Club to WRFW-FM and everything in between, there are loads of organizations and activities you can get involved in, including many that tie in with the college's academic programs. Visit FalconsConnect to learn more about how you can get involved.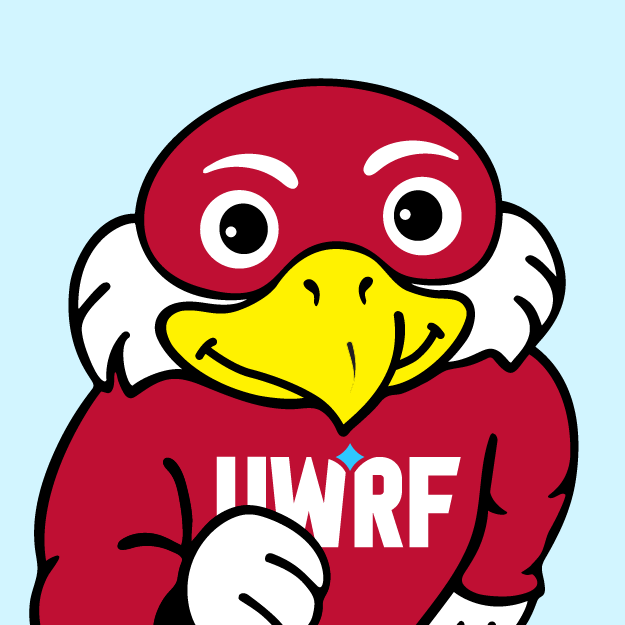 "My liberal arts and sciences learning experience at UWRF was a collaborative enriching experience that expanded my mind and understanding of the world. I have received the type of education that does not just prepare you for one type of occupation, but for all types of jobs (even those that haven't been created yet) in an ever-changing job market."
Michelle Stage, psychology and philosophy major